Welcome!
While we wish we could sit down with a cup of coffee to get to know you and to share a little bit about ourselves and our lives, please know that we are thinking of you as you walk this journey and we hope these pages give you a glimpse into our everyday lives. We cannot begin to understand your emotions during this time, but we too have walked through challenging times in our lives. As parents, we plan to help limit struggles in our child's life as we are able and for those times we cannot, to be their biggest source of love and support just as our families have done for us.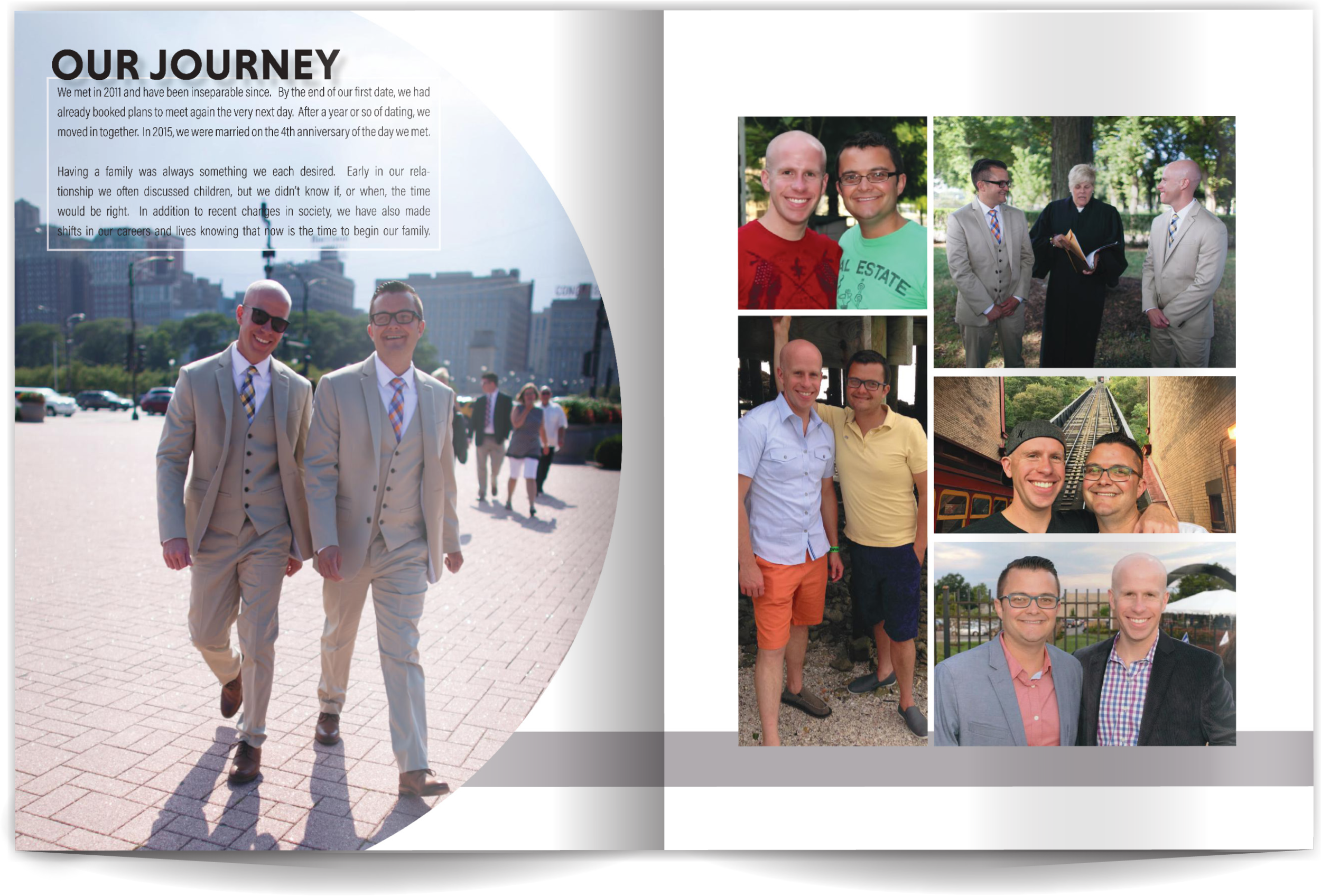 We are so incredibly grateful of your taking the time to learn about us.
More so, we appreciate the generous decision you have made to enable someone else to realize their dream of having a child. We are confident in our ability to become good fathers and cannot wait to create a loving family.
Although we may not know exactly what our family will look like, we know there will be an abundance of love, support, and fun.
Should you find that we are the family for your little one, please know that he or she will always know their story and that you will be talked about with love, respect, and appreciation for the wonderful gift you have given us.
Thank you!
Quick facts about mark
Profession: Real Estate Broker
Favorite Food: Italian
Favorite Color: Red
Favorite Show: House Hunters
Favorite Childhood Memory: Road trips to and from Arizona
Favorite Activity: Spending time at the lake
Quick facts about tom
Profession: Property Manager
Favorite Food: Mexican
Favorite Color: Green
Favorite Show: Modern Family
Favorite Childhood Memory: Dirt biking with my dad
Favorite Activity: Boating
Some of our favorite things to do
Spending time at our lake house
Having fun with our nieces and nephew
Traveling to new places
Home improvement projects
Concerts
Entertaining